New Laws Prohibiting Use of Tobacco Letter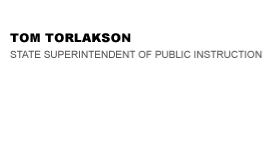 California Department of Education
Official Letter
California Department of Education
Official Letter
Dear County and District Superintendents and Charter School Administrators:
NEW LAWS PROHIBITING USE OF TOBACCO PRODUCTS AND ELECTRONIC SMOKING DEVICES ON PUBLIC SCHOOL PROPERTY
On May 4, 2016, Governor Edmund G. Brown Jr. signed into law two bills that have implications for California kindergarten through twelfth grade public schools regarding the use of tobacco products and, specifically, electronic smoking devices or e-cigarettes. These laws became effective on June 9, 2016.
Our schools have seen a tremendous increase in the use of electronic smoking devices by students both on and off campus. Analysis of data from the 2011–15 National Youth Tobacco Survey revealed that e-cigarette use rose nationally from 1.5 percent to 16 percent among high school students and from 0.6 percent to 5.3 percent among middle school students. Surveys of California youth have indicated similar increases. These bills will help to stem the use of these products by students and safeguard the health of students, school staff, and visitors.
The bills signed by the Governor include the following:
Assembly Bill X2-9—Tobacco-Use Programs

AB X2-9 added Section 104599 to California Health and Safety Code (HSC) that requires all California public schools to prohibit the use of tobacco and nicotine products at any time on county office of education (COE), charter school, or school district-owned or leased property including vehicles. The bill further requires all school districts, charter schools, and COEs to prominently display signs at all entrances to the school property stating "Tobacco Use is Prohibited."

In addition, AB X2-9 amended HSC Section 104420(n)(2) requiring all school districts, charter schools, and COEs that receive Tobacco-Use Prevention Education (TUPE) grant funding amend their current Tobacco-Free School Policies to prohibit the use of e-cigarettes to comply with HSC tobacco-free certification requirements.

The full text of the bill is available on the California Legislative Information Web page at http://leginfo.legislature.ca.gov/faces/billNavClient.xhtml?bill_id=201520162AB9.
Senate Bill X2-5—Electronic Cigarettes

SB X2-5 defines the term "smoking" and changes the definition of the term "tobacco products" to include electronic smoking devices. With these changes, it is no longer permissible for students to use or possess any tobacco products, including electronic smoking devices, under Section 48901 of the California Education Code.

The full text of the definitions is on the California Legislative Information Web page at http://leginfo.legislature.ca.gov/faces/billNavClient.xhtml?bill_id=201520162SB5.
Sample policy language that meets the requirements of AB X2-9 and SB X2-5 is available on the California Department of Education (CDE) Tobacco Free Policies and Regulations Web page at http://www.cde.ca.gov/ls/he/at/tobfreepolicyregs.asp. The samples, provided with permission from the California School Boards Association, will assist schools in developing policies and regulations to prohibit all tobacco products on school property, including electronic smoking devices.

Local educational agencies (LEAs) are encouraged to contact their COE TUPE Coordinator for assistance in implementing provisions of these bills, including assistance in obtaining proper signs that meet the requirements of the law. A list of these coordinators is on the CDE County Office of Education TUPE Coordinators Web page at http://www.cde.ca.gov/ls/he/at/countycoordinators.asp.

In addition to the information above, the CDE has created a Frequently Asked Questions About New State Tobacco Control Laws document to provide further guidance to LEAs. This document is on the CDE Tobacco Control Laws FAQs Web page at http://www.cde.ca.gov/ls/he/at/tobaccocalawsfaqs.asp.
Tobacco use continues to be the leading cause of preventable disease and death in the United States. I applaud both the California Legislature and Governor Brown for taking these steps to keep our youth nicotine-free, and I encourage you to take immediate action to implement the provisions of these laws.
If you have any questions regarding these legislative changes, please contact Tom Herman, Education Administrator, Coordinated School Health and Safety Office, by phone at 916-319-0914 or by e-mail at therman@cde.ca.gov.
Sincerely,
Tom Torlakson
Last Reviewed: Friday, January 20, 2017
Recently Posted in Health
No items posted in the last 60 days.