Angst
Angst is an iNDIEFLIX Original documentary designed to raise awareness around anxiety.
---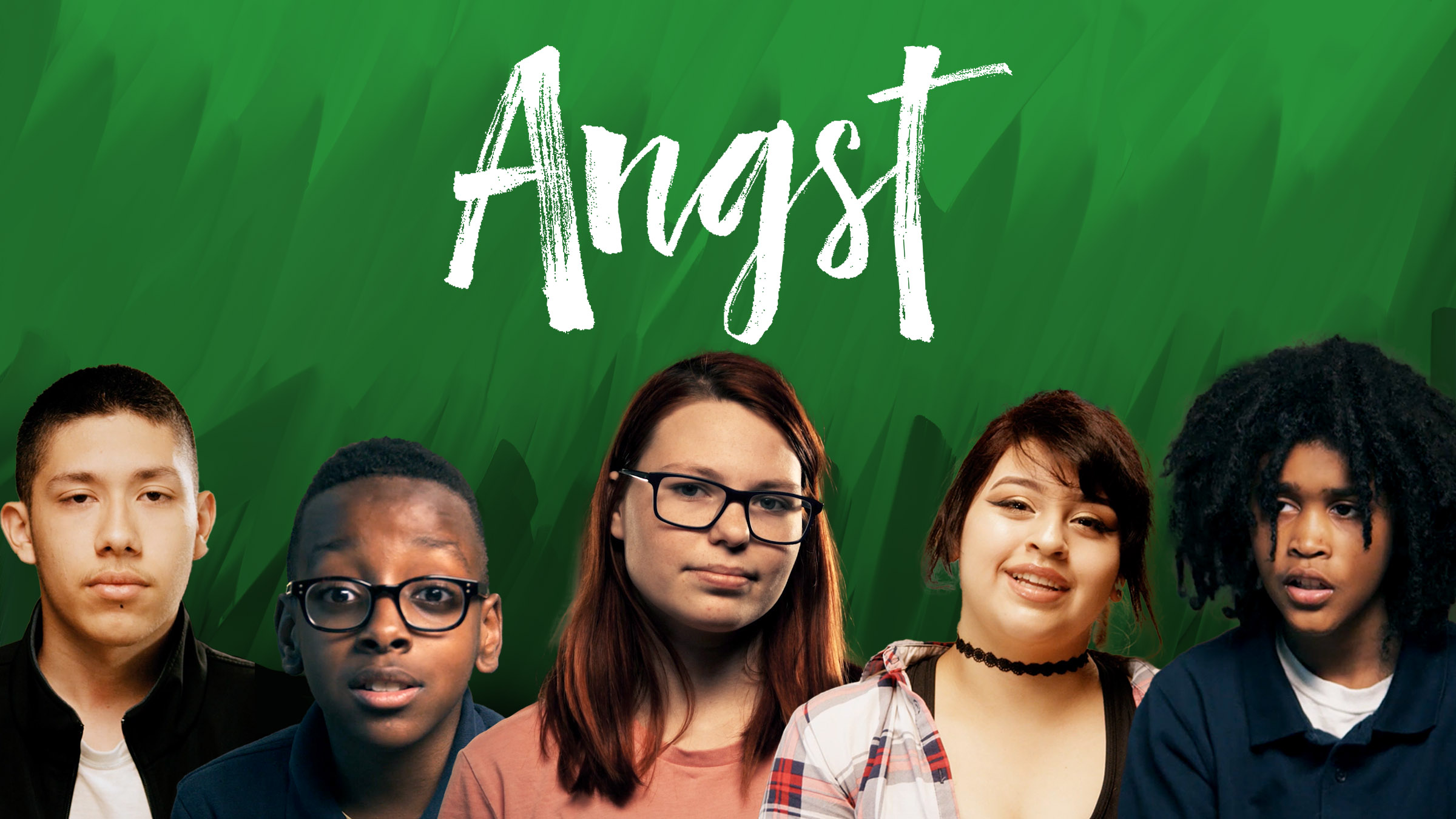 Mental health issues among children and youth have been magnified by the continued pandemic and other conditions we continue to navigate through such as wildfires, environmental changes, political divide, racism and other inequalities. Addressing the mental wellbeing of our children and youth has never been more critical.
According to Mental Health America's (MHA) 2020 State of Mental Health in America report

, which compiled data from over 1.5 million responses to MHA Screening from January to September 2020. "Young people are struggling most with their mental health. The proportion of youth ages 11-17 who accessed screening was 9 percent higher than the average in 2019. Not only are the number of youths searching for help with their mental health increasing, but throughout the COVID-19 pandemic youth ages 11-17 have been more likely than any other age group to score for moderate to severe symptoms of anxiety and depression."
Additionally, Children Now's 2020 California Children's Report Card

highlights the severity of the mental health needs of our youth and calls for immediate, increased mental health services to relieve the pressure on schools. The report highlights the increase in hospitalizations among California kids and identifies mental illness as the primary leading cause for hospitalizations. The report also highlights that the majority of youth with a substance use disorder (SUD) also have a co-occurring mental health condition.
Providing resources and supports to local educational agencies (LEA) that will help students process the turmoil of our current conditions is a priority for the California Department of Education (CDE). The CDE has partnered with the Department of Health Care Services' CalHOPE, Blue Shield of California's Blue-Sky Initiative, the Mental Health Services Oversight and Accountability Commission (MHSAOC), Wellness Together, BeingWellCA, and Architects of Hope to offer the Angst; Building Resilience Program to all public middle and high schools and charter schools, at no cost.
The Angst: Building Resilience Program highlights the prevalence of anxiety among children and youth and directly addresses its causes and provides solutions for a hopeful future. Angst removes the stigma and opens up the conversation around anxiety, helping people understand and manage their symptoms, and when to reach out for help. Most importantly, it shows people that they are not alone, and that anxiety is 10 percent treatable.
This hopeful and inspiring film has helped over 2 million people around the world, weaving in the personal stories of those suffering with expert perspectives, who break down what's going on, how to deal with it, and how to help others. Michael Phelps shares his own anxiety story, proving that anxiety can affect everyone, and there is no shame in asking for help. For many, watching Angst has been a catalyst for changing their lives for the better.
Delivered virtually to in English or Spanish, as well as to parents and families at home. The Angst film is available for California parents, guardians, and school staff to watch on the first and third Wednesday of the month between 5pm–9pm through December 31, 2022. Please visit the Angst: Building Resilience Program web page to register to stream the film at:
Additional information and to register your school/district (English)

Additional information and to register your school/district (Spanish)


To learn about best practices in implementation, join the iNDIEFLIX Office Hours every Wednesday on Zoom

3:30–4:30 p.m. PST. Meeting ID: 879 8742 9027, Passcode: 575434
This statewide initiative is made possible with funding from the California Department of Health Care Services' CalHOPE Crisis Counseling Program and Blue Shield of California's Blue-Sky Initiative. The CalHOPE Crisis Counseling Program is made possible through a grant from the Federal Emergency Management Agency and the Substance and Abuse Mental Health Services Administration.
Last Reviewed: Thursday, July 13, 2023
Trending in Mental Health
Recently Posted in Mental Health
No items posted in the last 60 days.