Concilio Asesor Estatal de Padres
State Parent Advisory Council information including calendars, agendas, presentation, and reports.
---
Purpose
The State Parent Advisory Council (SPAC) advises the State Superintendent of Public Instruction in the planning, operation, and evaluation of the state's Migrant Education Program (MEP). The SPAC includes one parent member from each of the 20 migrant subgrantees across the state and may include up to three community members.
Propósito
El Concilio Asesor Estatal de Padres (SPAC por sus siglas en inglés) aconseja al Superintendente Estatal de Escuelas Públicas en la planificación, operación y evaluación del programa estatal de Educación Migrante. El SPAC incluye un padre migrante de cada subcesionario por todo el estado y puede incluir hasta tres miembros de la comunidad.
Authorized by California Education Code (EC), Section 54444.2 (a)(2). Governed by Title 5 of the California Code of Regulations sections 12030-12040.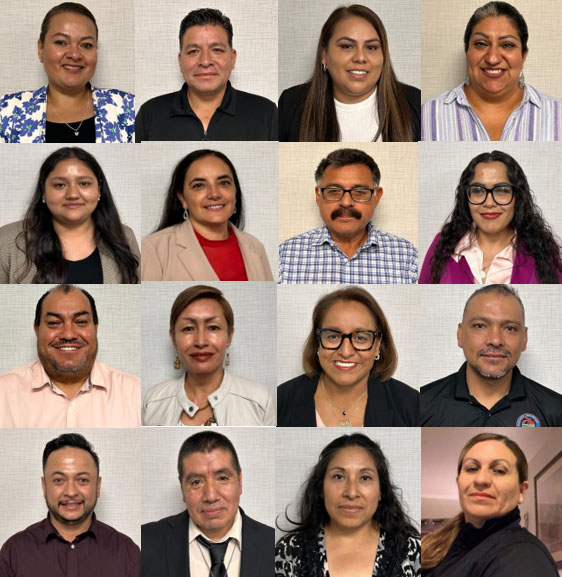 Members of the State Parent Advisory Council, October 2022
Martha (Los Angeles), Adela (San Luis Obispo), Arnulfo (San Joaquin), Melissa (Imperial)
Lourdes (Monterey), Cristy (Tulare), Iraides (San Diego), Francisca (Santa Clara)
Ana (Fresno), Israel (Riverside), Ortencia (Delano), Gabriela (Merced)
Jacinta (Santa-Maria Bonita), Jeanette (Ventura)
Claudia (Butte), Ana (Kern), Cecelia (Bakersfield)
Questions: Migrant Education Office | 916-319-0394
Last Reviewed: Monday, November 27, 2023
Trending in Migrant/International
Recently Posted in Migrant/International