CDE and ED Letter on High School Equivalency Tests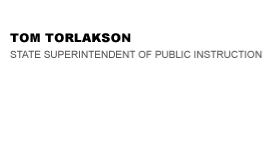 California Department of Education
Official Letter
California Department of Education
Official Letter
May 12, 2015
Dear Institutions of Higher Education and Employers:
CALIFORNIA HIGH SCHOOL EQUIVALENCY CERTIFICATE
This letter provides important information about the California High School Equivalency Certificate. On March 13, 2014, the California State Board of Education approved the use of three nationally-recognized high school equivalency tests for students 18 years old and older, and 17 years old in some instances, for the purpose of receiving a California High School Equivalency Certificate.
The three State Board-authorized high school equivalency tests are the General Educational Development (GED®) Test, provided by the GED Testing Service (GEDTS®); the High School Equivalency Test (HiSET®), provided by Educational Testing Service (ETS); and the Test Assessing Secondary Completion (TASC™), provided by CTB/McGraw-Hill. Presentation of an official certificate or transcript received after passing one of these State-authorized tests should be considered equivalent to a high school diploma in order to obtain education or employment in California.
California and other states are requesting institutions of higher education and employers become familiar with these changes and update their admissions and employment applications to reflect the acceptance of "a high school diploma or state-issued equivalent." The Free Application for Federal Student Aid (FAFSA} and the United States Department of Education, Office of Postsecondary Education, recognizes the GED®, HiSET®, and TASC ™ for state-issued high school equivalency certificates in order to make application for federal financial aid (http://ifap.ed.gov/dpcletters/GEN 1406.pdf).
Thank you for making these important changes to your admissions and employment applications. If you have any questions regarding this information, please contact the High School and Physical Fitness Assessments Office by phone at 916-445-9438 or by e-mail at HSEOffice@cde.ca .gov.
Sincerely,
/s/
Lily Roberts, Interim Director
Assessment Development and Administration Division
LR:jb
Attachment
Last Reviewed: Tuesday, September 20, 2016
Recently Posted in Testing
2017–18 ELPAC Timeline (PDF) (added 10-Jan-2018)
This timeline provides all dates in 2017–18 of the significant steps in the processes for administering the Initial and Summative English Language Proficiency Assessments for California (ELPAC).
California Science Test Blueprint (PDF) (added 10-Jan-2018)
These are the assessment blueprints for the California Science Test.
CAASPP Update, Issue 237 (added 10-Jan-2018)
California Assessment of Student Performance and Progress (CAASPP) e-mail update, January 3, 2018.