2014 Math Adoption Publisher Bulletin 2013-07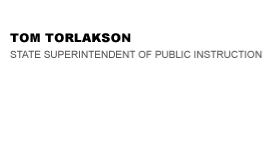 California Department of Education
Official Letter
California Department of Education
Official Letter
Dear Participating Publishers of Mathematics Instructional Materials:
2014 MATHEMATICS PRIMARY INSTRUCTIONAL MATERIALS ADOPTION
(PUBLISHER BULLETIN 2013-07)
The purpose of this letter is to provide you with information regarding the final edits and corrections process for the program(s) you submitted for the 2014 Mathematics Primary Instructional Materials Adoption. We are sending this letter to you in both electronic and hardcopy format.
You are receiving this correspondence as one of the designated publisher contacts for the adoption process. Please ensure that this information is forwarded to the appropriate persons in your company who are responsible for your adoption submissions. If you need to update your publisher contact information, please contact David Almquist, California Department of Education (CDE) Publisher Liaison, at the number provided at the end of this bulletin.
Instructional Quality Commission
The Instructional Quality Commission (IQC) met November 21–22, 2013, in Sacramento and determined their recommendation for each program submitted for the mathematics adoption; a copy of the results of this action is attached. The IQC will submit their recommendation to the State Board of Education (SBE) for consideration. Along with the Reports of Findings and their own recommendation report, the IQC will forward to the SBE all public comments, social content citations, and proposed edits and corrections received during the adoption process.
It is the SBE who will have the final decision regarding the formal state adoption of your program(s) during their meeting scheduled for January 15–16, 2014. Information regarding the January SBE meeting will be posted no later than 10 days in advance of the meeting on the Current & Past Agendas [http://www.cde.ca.gov/be/ag/ag/index.asp] Web page.
Edits and Corrections Process
For those programs adopted by the SBE in January, the CDE will inform you immediately thereafter, via Publisher Bulletin 2013-08, as to the status of the social content citations and proposed edits and corrections. You will have until March 17, 2014, to submit verification of your compliance in correcting the social content citations and edits and corrections.
Your verification must consist of a "before" and "after" visual documentation. You might deliver a binder of tear sheets (we need only one copy), or e-mail PDF files, where the before and after images are side by side. Each issue should be very easily identifiable; for example, a misspelled word and its correction should each be circled or highlighted. Additionally, every issue to be corrected should be labeled appropriately in order to ensure that each is easily identifiable when referencing the list of items to be addressed.
Upon receipt of your corrections, the CDE may work with Commissioners or Content Review Experts in evaluating the final corrections. Once we have completed the review, we will schedule a brief conference call to confirm the outcomes of this process.
In the event you wish to appeal any social content citation or edit and correction adopted by the SBE, we will schedule a meeting with your company where you may present your reasoning before the CDE, select Commissioners, and Content Review Experts. For such a meeting, we will need five copies of each page containing the issue in question. We will include along with January's Publisher Bulletin 2013-08 a form by which you may identify any social content citation or edit and correction you wish to appeal.
Please note that within 60 days following the final resolution of social content citations and edits and corrections, you will need to send corrected copies of modified instructional materials to the Learning Resource Display Centers and the CDE.
For additional information regarding the 2014 Primary Mathematics Instructional Materials Adoption, please visit the CDE Mathematics Instructional Materials [http://www.cde.ca.gov/ci/ma/im/] Web page.
If you have any questions regarding this bulletin, please contact David Almquist, Publisher Liaison, Instructional Resources Unit, by phone at 916-319-0444 or by e-mail at dalmquis@cde.ca.gov.
Sincerely,
Thomas Adams, Director
Curriculum Frameworks and Instructional Resources Division
TA:da
Attachments
Programs recommended by the IQC [http://www.cde.ca.gov/ci/ma/im/iqcrecmathprogs.asp]
cc: Michael Kirst, President, State Board of Education
Bill Honig, Chair, Instructional Quality Commission
Julie Spykerman, Co-Chair, Mathematics Subject Matter Committee, Instructional Quality Commission
Last Reviewed: Friday, December 10, 2021
Recently Posted in Mathematics
No items posted in the last 60 days.