2009–10 Advance Apportionment Letter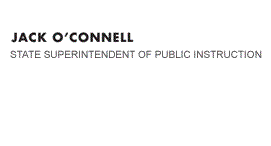 California Department of Education
Official Letter
California Department of Education
Official Letter
July 20, 2009
Dear County Superintendents of Schools, Auditors, Treasurers, and Special Education Local Plan Area Directors:
2009–10 ADVANCE APPORTIONMENT
Towards the end of July, county treasurers will receive a warrant that reflects state aid for programs included in the 2009–10 Advance Apportionment for elementary, high, and unified school districts; charter schools; and county offices of education. As provided in California Education Code Section 41330, the 2009–10 Advance Apportionment is based on the 2008–09 Second Principal Apportionment state aid. Adjustments, such as a cost-of-living increase and estimated 2009–10 statewide growth rates authorized in current statute were then applied to the state aid. Enclosed is a summary of the method by which the 2009–10 Advance Apportionment was calculated.
As you may be aware, Senate Bill 4 of the 2009-10 Third Extraordinary Session (Chapter 12, Statutes of 2009) deferred $1 billion in Advance Apportionment payments from July to October and $1.5 billion from August to October. This resulted in a 59.5988201 percent reduction in July payments and a 46.622808 percent reduction in August payments.
Please note that the Advance Apportionment does not take into account any proposed statutory measures to further reduce revenue limit funding or to implement additional payment deferrals. A recertification of the Advance Apportionment will be made upon enactment of legislation, and at that time the monthly payments will be adjusted accordingly.
A copy of this letter and the applicable apportionment exhibits are available on the California Department of Education Principal Apportionment Web page at http://www.cde.ca.gov/fg/aa/pa/pa0910.asp. County superintendents should advise districts and charter schools of this apportionment as soon as possible by providing them a copy of this letter.
If you have any further questions regarding this apportionment, or need assistance, please contact the Office of Principal Apportionment and Special Education, at 916-324-4541.
Sincerely,
Peter Foggiato, Administrator
Office of Principal Apportionment and Special Education
PF:ed
Enclosures
Last Reviewed: Tuesday, July 28, 2020
Recently Posted in Allocations & Apportionments
Res-20: Mandate Block Grant (added 21-Aug-2020)
Mandate Block Grant program funding results for fiscal year 2020–21.
Ltr-20: DOF (added 21-Aug-2020)
California Department of Finance Notification of Suspended Mandates dated July 9, 2020 for fiscal year 2020-21.
ESSER Funding (added 07-Aug-2020)
Provides funding to LEAs through Section 18003 of the Elementary and Secondary School Emergency Relief (ESSER) Fund, to address the impact of COVID-19 on elementary and secondary schools.