2011–12 Advance Apportionment Letter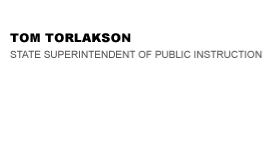 California Department of Education
Official Letter
California Department of Education
Official Letter
Dear County Superintendents of Schools:
2011–12 ADVANCE APPORTIONMENT
Towards the end of July, select county treasurers will receive a warrant that reflects state aid for programs included in the 2011–12 Advance Apportionment for elementary, high, and unified school districts; charter schools; and county offices of education. As provided in California Education Code Section 41330, the 2011–12 Advance Apportionment is based on the 2010–11 Second Principal Apportionment state aid. Adjustments, such as a cost-of-living adjustment and estimated 2011–12 statewide growth rates authorized in current statute are then applied to the state aid.
As you may be aware, Government Code Section 16326, (amended by Senate Bill 82, Chapter 12, Statutes of 2011) requires that 2011–12 payments in July, August, and October be deferred until January 2012, except for $700 million of the July payment, which is to be paid in September 2011. As such, the entire Advance Apportionment payment for these months has been deferred except for local educational agencies that applied for and received exemptions from the Department of Finance.
A summary of the calculations that the California Department of Education (CDE) used in the Advance Apportionment is available on the CDE's Web site at http://www.cde.ca.gov/fg/aa/pa/pa1112.asp. County superintendents of schools should advise school districts and charter schools immediately of this apportionment.
If you need assistance, or have further questions, please contact the Office of Principal Apportionment and Special Education by phone at 916-324-4541 or by e-mail at PASE@cde.ca.gov.
Sincerely,



Peter Foggiato, Administrator
Office of Principal Apportionment and Special Education

PF:hl
Last Reviewed: Tuesday, July 28, 2020
Recently Posted in Allocations & Apportionments
Res-20: Mandate Block Grant (added 21-Aug-2020)
Mandate Block Grant program funding results for fiscal year 2020–21.
Ltr-20: DOF (added 21-Aug-2020)
California Department of Finance Notification of Suspended Mandates dated July 9, 2020 for fiscal year 2020-21.
ESSER Funding (added 07-Aug-2020)
Provides funding to LEAs through Section 18003 of the Elementary and Secondary School Emergency Relief (ESSER) Fund, to address the impact of COVID-19 on elementary and secondary schools.