NSD Customer Service
How can we help? Share your experience with the Nutrition Services Division (NSD) by completing the NSD Customer Service Survey.
---
Your experience with NSD and input is important to us. The NSD will use this feedback to improve our support and communication of information to Child Nutrition Program Operators. Our goal is to help you successfully provide nutritious meals to the children and adults throughout California programs. This survey can be taken at any time.
---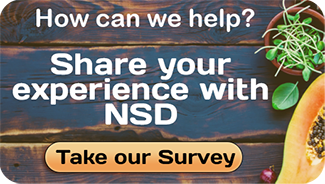 Questions: Nutrition Services Division | 800-952-5609
Last Reviewed: Thursday, March 02, 2023