CalWORKs 2018-19 Funding Results Letter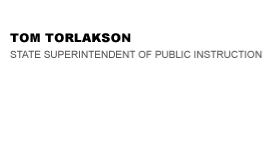 California Department of Education
Official Letter
California Department of Education
Official Letter
July 12, 2019
Dear Select County Superintendents of Schools:
First Apportionment for CalWORKs for
Regional Occupational Centers and Programs and
Adult Education Programs Fiscal Year 2018-19
This apportionment, in the amount of $9,743,917, is made from federal funds provided by the Department of Social Services for education and training to prepare CalWORKs adults for entry-level employment, assist employed adults receiving subsidies or supportive services to advance toward higher employment and self-sufficiency, and direct CalWORKs eligible adults into short-term education and training programs leading to employment. These funds are to be used for CalWORKs eligible students only.
Warrants will be mailed to each county treasurer approximately four weeks from the date of this notice. For standardized account code structure (SACS) coding, use Resource Code 6371, Unrestricted, and Revenue Object Code 8590, All Other State Revenue. County superintendents of schools are requested to inform their school districts immediately of this apportionment.
If you have any questions regarding this apportionment, please contact Gary Page, Education Programs Consultant, Career Technical Education Leadership Support Office, by phone at 916-319-0499 or by email at gpage@cde.ca.gov.
Sincerely,
Caryn Moore, Director
School Fiscal Services Division
CM:tu
Last Reviewed: Monday, July 15, 2019