Teachers
Teachers are the most important resource for fostering student-learning. Whether experienced or new in the teaching profession, teachers will find high-quality resources here to assist them on their path to excellence.
---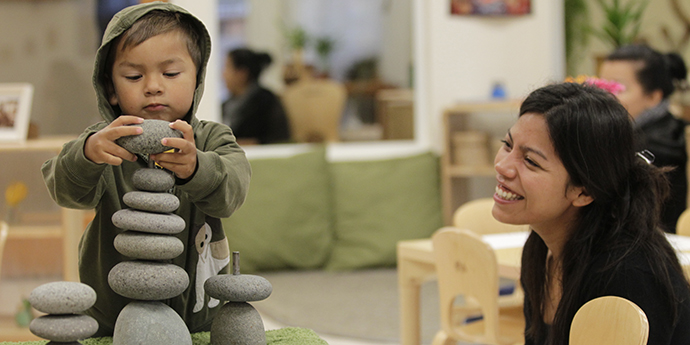 A Message to California Teachers
Teaching is both a career and a calling. In these pages, you can find resources designed to take you through the various stages of this important work, from becoming a teacher through working with students and pursuing professional development. For example, you will find information on the Common Core State Standards, age-appropriate reading suggestions for your students, and a list of trainings offered around the state. We want to support you just as you support your students.
Students | Parents | Teachers | Administrators
Last Reviewed: Monday, January 7, 2019
Recently Posted for Teachers
Make the Switch: Christopher Shining (added 15-Mar-2019)
The California Department of Education's Make the Switch Become a Teacher campaign, profiles professionals who have left non-education careers to become teachers.
La Educación Multilingüe (added 12-Feb-2019)
Los recursos en esta página web ofrecen información sobre el desarrollo, implementación, y ubicación de los programas multilingües.
High School Incentive Program (added 28-Jan-2019)
Information on the High School Incentive Program to help support qualified students with disabilities.