Meet an SNE Member
---
The State Network of Educators (SNE) is a team of educators from Smarter Balanced member states trained to contribute and review instructional and professional learning resources for inclusion in Tools for Teachers. Below are featured California members of the SNE.
Christine Powell
Meet Christine Powell—a California educator for more than 12 years and a member of the State Network of Educators (SNE) since 2015. Christine is a special education English teacher in the Conejo Valley Unified School District.
Christine often cites a quote by Ignacio Estrada, of the Gordon and Betty Moore Foundation, as a motivator for her work. "If a child can't learn the way we teach," Estrada said, "maybe we should teach the way they learn." This idea challenges her to constantly adapt curriculum to meet the needs of her students.
Christine favors the kinds of formative assessment strategies that elicit immediate feedback from her students. She calls the practice a "show-me-now kind of yardstick" to measure progress. She compares the ability to elicit evidence as her check on the lesson's "pulse" to get real-time feedback about student learning.
Ami Szerencse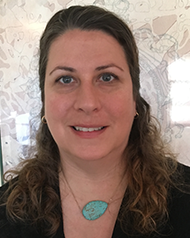 Meet Ami Szerencse—a California educator for more than 20 years and a member of the SNE since 2015. Ami is a high school English and Advancement via Individual Determination (AVID) teacher as well as a Teacher on Special Assignment in the Montebello Unified School District.
Ami has always had an interest in social justice, and initially planned to pursue a career as a lawyer. Her plans changed, however, in college when she volunteered at a library helping adults learn to read. It was this experience that inspired Ami to enter a career in teaching.
Joanna Jimenez
Joanna Jimenez has been a California educator for more than 12 years and a member of the SNE since 2015. Joanna teaches middle school mathematics at Aveson Global Leadership Academy in the Pasadena Unified School District.
Joanna's mother, who specialized in special education for elementary students, helped inspire Joanna to become a teacher. She joined the SNE because she believes in what she calls "process over product." Although getting the right answer is the larger goal, Joanna believes students learn more through the process of finding the answer, rather than the solution itself. Through observing the student problem-solving progression, Joanna can gain feedback (elicit evidence) and encourage student self-reflection. She prefers her students to learn from each other and engage in reflection before they request her assistance. She particularly enjoys using the formative assessment process to discover specific aspects of a problem students are struggling to solve.
Jeanine Taylor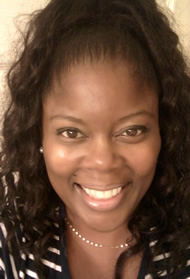 Jeanine Taylor has been a California educator for more than 20 years and a member of the SNE since 2015. Jeanine is currently a grade four teacher at Longfellow Elementary School in the Compton Unified School District. At a young age, Jeanine realized an affinity for teaching and creating and decided then to become a teacher. She enjoys offering students a variety of learning experiences from which they can gain new knowledge by building on concepts they are familiar with and opening doors to topics they have never explored.
Jeanine joined the SNE because she enjoys creating and using lessons that represent the diversity of her students and offer instructional practices using 21st century skills that will prepare them for college and careers. When implementing the formative assessment process, Jeanine especially enjoys using her creativity to plan mini-lessons and small group activities based on the evidence elicited from the targeted standard lesson. In this process, Jeanine addresses various learning styles, student interests, and academic levels.
Elise Yerkey
Elise Yerkey has been a California educator for more than 10 years and a member of the SNE since 2015. Elise is a teacher on special assignment, supporting English language arts/English language development, literacy, and history–social science in the Claremont Unified School District. She decided to get involved in education because she has personally seen how both education and a lack of education can profoundly affect people's lives.
Following high school, Elise had the desire to teach, but it wasn't until after volunteering her evenings to teach English as a second language to adults after working her day job as a journalist that she chose to switch careers. She found teaching others to be more exciting, energizing, and meaningful than any adrenaline-inducing, breaking-news story she covered.
Elise joined the State Network of Educators because she understands the need for educators to collaborate and share resources and Tools for Teachers presents a powerful opportunity for educators across the country to share vetted resources for best practices. She thoroughly enjoys connecting with other people and making a difference in their lives. Her overall goal, she says, "...whether as a teacher or journalist, is to equip people with the skills and knowledge to make their own informed choices." Her favorite aspect of working with students is being part of the process of discovery, and she enjoys the "a-ha" moments that occur when students make progress or break through barriers.
In addition to using the resources offered in Tools for Teachers, Elise encourages teachers to take a closer look at the Interim Assessment Blocks because their results reveal insightful feedback on specific student skills.
Patrice Harris
Patrice Harris has been a California educator for more than 14 years and a member of the SNE since 2015. Patrice has been an elementary, middle, and high school English teacher, and she is currently an Assistant Principal at Rancho Verde High School in the Val Verde Unified School District. She strives to help students see their potential, help parents understand their influence on their child's success, help teachers use the most up to date instructional practices, and help community members understand their role in education. Patrice's favorite aspect of working with students is congratulating them on their final day as a high school student when they walk across the stage during graduation after overcoming obstacles that many adults would find difficult.
Patrice joined the SNE to provide resources that support the formative assessment process for educators across the state and appreciates that the CAASPP system informs instruction through resources in Tools for Teachers. She also joined the SNE to help teachers she supervises find innovative instructional strategies and formative assessment tools.
Jaime Bonato
Jaime Bonato has been a California educator for more than 15 years. Jaime is a high school mathematics teacher in the San Juan Unified School District. Because she found mathematics to be very intimidating in middle and high school, Jaime works very deliberately to make mathematics less intimidating for students.
Jaime joined the SNE because she believes she experiences her best growth learning from other teachers. She enjoys relating to teachers of different grade levels and subject areas and adapting similar strategies into her instruction. Jaime's favorite aspect of working with students is watching them grow educationally and socially. In preparing to teach a lesson, she asks herself, "What do I want my students to know by the end of the day today and how will students demonstrate what they know?" Jaime always collects some piece of evidence to evaluate student learning before her students leave the classroom.
Jaime and her students are featured in "Graphing Relationships between Two Quantities," which is part of the CDE Formative Assessment in Action video series. In this video Jaime demonstrates the formative assessment process as her students work in collaborative groups and discuss the relationship between the rate at which water fills a container and its corresponding graph. This 11-minute video, along with the other videos in the Formative Assessment in Action series, are available on the CDE Formative Assessment in Action Web page.
Toni David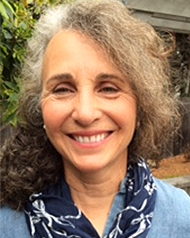 Toni David is a California educator who has been involved in early childhood and elementary education for more than 40 years and has been a member of the SNE for three years. Currently, Toni is a grade five school teacher in the Stanislaus Union School District. She believes using Tools for Teachers during the implementation of the Common Core State Standards (CCSS) is a great way to share resources and connect educators. Always researching ways to improve her teaching, Toni has found that participating in the SNE has increased her knowledge of the formative assessment process.
Toni's favorite aspect of working with students is the mutual sharing between teachers and students in the learning process; she learns as much from her students as they learn from her. When working with students, Toni believes each day brings about a new classroom experience and a new educational challenge. Toni enjoys finding creative ways to elicit evidence during a lesson - her favorite formative assessment attribute. She advises other educators to incorporate new formative assessment strategies into their daily instruction and into existing foundational lessons.
Toni and her students are featured in the CDE video titled "Developing Defining Sentences", which is part of the CDE Formative Assessment in Action video series. The video features Toni demonstrating the formative assessment process as her students work in collaborative groups to create defining sentences in an effort to enhance a written explanation of why it rains. This 12-minute video is available on the CDE Formative Assessment in Action Web page.
Matthew Cowan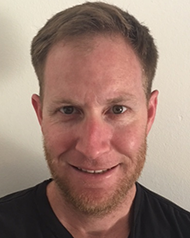 Matthew Cowan has been an educator for eight years and is a teacher on special assignment as an English Language Arts (ELA) instructional coach and coordinator in the Redlands Unified School District.
A member of the SNE since May 2015, Matthew relishes the process of creating resources that teachers and students might find useful. He believes it is important to create curricular experiences for students that are standards-aligned but also relate to real life. A creative person at heart, Matthew gets no greater enjoyment than creating resources and curriculum that speak to the interests and experiences of students across all academic levels.
Matthew views teaching as an opportunity to meet students where they are instructionally and lift them higher by exposing them to real life contexts and situations. He recommends educators try a variety of formative assessment strategies to determine which works for their specific student population. He adds there are many digital platforms that yield real-time data without sacrificing authenticity and 21st century learning in the process.
Tying the curriculum standards to real life scenarios, while at the same time trying to meet every student where they are instructionally and emotionally, Matthew realizes can be challenging. He strives for this by demonstrating a more authentic type of instruction, instead of just a "stand and deliver" style. One of his favorite formative assessment strategies is the digital Socratic seminar because it allows students to collaborate, cull textual evidence, and share their arguments, verbally or digitally, in a way that is conducive to authentic learning.
In the video, "Digital Hybrid Socratic Seminar," Matthew and his students are featured in the CDE Formative Assessment in Action video series. This video features Matthew demonstrating the formative assessment process as his grade nine ELA students debate the effects of texting and playing video games on student learning. The Socratic method is put to use in a unique manner, in which half of the students discuss the issue verbally while the other students debate via blogging software. This engaging 13-minute video is available on the CDE Formative Assessment in Action Web page.
Carol Kohn
Carol Kohn has worked in the education profession for over 30 years. A retired educator, Carol worked for the Bakersfield City School District where she served as an elementary teacher for 29 years. During 17 of those years, Carol was also an adjunct lecturer for the School of Education at California State University, Bakersfield.
Carol's passion for teaching began when her daughter started kindergarten. Carol tagged along as a parent volunteer and was hooked! She found the classroom to be an exciting place and really enjoyed working with children. She soon became an instructional aide and later returned to school to obtain her multiple subject credential. She went on to receive her Masters in Special Education along with her Doctorate of Education.
While teaching, Carol found the most challenging aspects included being able to reach a group of students when many are performing at different ability levels, may or may not be familiar with the subject, or have a wide variety of interests. In order to meet such diverse needs, Carol relied on many different formative assessment strategies. One strategy that Carol feels strongly about is the use of journal writing in all subject areas. She believes this is a great way to review concepts and determine student understanding and has found it to be especially effective in mathematics when students are expected to explain concepts using mathematical terminology. She has also found journal writing for students to be beneficial when teaching literature and encouraging the development of reading comprehension. One piece of advice Carol follows and offers to fellow educators attempting to implement the formative assessment process is to "Monitor – Reflect – Adjust." Carefully observe students during instruction, reflect on how they are learning, and adjust the lesson accordingly.
Travis Burke
Travis Burke has been in the education profession for 12 years. Travis is currently serving as a teacher on special assignment, focusing on mathematics and assessment in curriculum and instruction for the Santa Maria-Bonita School District. Travis decided to pursue a career in education after volunteering in his daughter's class. He is grateful to be working in a district that is focused on professional development and student achievement, while also providing opportunities to collaborate with educators who have helped to shape the way Travis teaches.
Most inspiring to Travis are the relationships he is able to form with his students. Watching his students engage in authentic, collaborative learning is worth the time it takes to plan out such lessons. When preparing lessons, Travis has found that the more he plans with open response in mind, the better he is able to meet the diverse needs in his classroom. He includes more context and less guidance so students can self-scaffold and problem solve together. He now spends more time anticipating how his students will respond in order to help students achieve their academic goals.
Travis joined the SNE in an effort to learn more about the way assessment is changing and encourage other educators to embrace the formative assessment process. When attempting to incorporate formative assessment strategies into lessons, he follows the "Be Less Helpful" mantra of Dan Meyer. Travis believes it is imperative to trust students and their thinking, allow them to struggle, and become a good observer of students before trying to guide them too much. Put more time into developing what to look for in students and writing great questions that lead them to more thinking. Base your teaching on what your students are doing. Scaffold well and then walk away!
Travis is the second SNE member to be featured in the CDE Formative Assessment in Action video series. The video, Using Ratios to Solve Real-World Problems, features Travis and his grade six students as they discuss different ratio combinations for the "perfect" glass of chocolate milk. The students teach each other different strategies for solving this problem and then attempt to convince classmates that their strategy is the best one. Incorporated into this lesson is Travis's favorite strategy, formative re-engagement, which can be used across all grade levels and subject areas. Formative re-engagement involves students analyzing and discussing each other's work in order to move them toward a goal. The teacher is able to encourage students to think at a higher depth of knowledge while building their academic argumentation skills and communication. The completed work takes the cognitive load of solving away and allows students to hone in on depth. Travis feels that it is important for students to see their own work as the vehicles of expertise, use the critiquing process, and genuinely desire feedback from peers.
Leisa Machado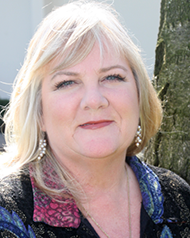 Leisa Machado has been an English language arts educator for over 22 years and joined the SNE in June of 2015. She currently teaches grade seven English language arts and social studies at Dutcher Middle School in the Turlock Unified School District. She is also an adjunct professor at Brandman University, teaching graduate courses in the teacher education program. As an educator, Leisa's goal is to foster a love of learning by broadening student horizons through the exposure of new ideas and concepts, and the fresh perspectives offered by her students help to keep her young at heart.
In an effort to address the diverse learning needs in her classroom, Leisa encourages students to learn from one another, which in turn increases student engagement. Strategically designing lessons that capitalize on collaborative opportunities is key when providing differentiated strategies for students who learn in different ways. Many of Leisa's favorite formative assessment strategies focus on student collaboration. Leisa believes that educators need to balance "teacher talk" with "student talk." She encourages teachers to be flexible with this concept since lessons can take an unexpected turn and lead to an even more exciting and engaging lesson. Leisa also cautions against watering down the content of a lesson. As long as the curriculum is relevant and meaningful, students usually come up with a deeper insight when they are required to grapple with text. This helps students to build their confidence, and many find themselves enjoying the challenging work.
Leisa is the first SNE member to be featured in the Formative Assessment in Action Video Series produced by the California Department of Education (CDE). For the lesson activity in this video, Leisa chose an article about the impact of video games on students. Students annotate the article with various symbols used to convey the author's central message, mood or tone, and point of view. Next, students break up into designated groups to complete a poster based on collaborative discussion. Then, students use Leisa's favorite formative assessment strategy, text-on-text graffiti, to evaluate each other's work and write comments/feedback to each other. Leisa enjoys this strategy because she believes it encourages higher levels of student engagement, authentic language skills practice, and critical reading/writing skills development.
In summarizing her experience with the State Network of Educators, Leisa states, "I have found it to be very fascinating to work within the SNE community. Educators from across the country get together to collaborate and create high quality resources while sharing ideas about what each of their states is doing in the classroom. It has been very rewarding to be part of building Tools for Teachers because it allows teachers to share ideas with a large community of educators at this very critical time of change."
Carole Bogue
Carole Bogue is a 40-year veteran in the education field and has been a member of the SNE since it was formed in 2013. She has served as a reading specialist for middle school students and supported California community colleges throughout much of her career, and she is currently an administrative consultant for community colleges throughout California. Filled with inspiration from her mother, who was an elementary school teacher, Carole knew that she wanted to make education her career. While in college, she served as a tutor for both elementary and college-age students, which further enforced her decision to become an educator.
Carole believes that because the use of formative assessment is so powerful, it is important to incorporate it routinely when working with students because of the valuable feedback teachers receive and can use to further increase student learning. Meeting the diverse learning styles of students can often be quite challenging for educators. Carole believes that it is important to maintain an environment conducive to learning, to deliver instruction in ways that meet student needs, and to create appropriate activities to reinforce student learning. Her favorite aspect of working with students is seeing the difference that a warm learning environment can make for students, especially when it utilizes social and emotional learning strategies in addition to skills and content.
In closing, Carole states, "The entire experience working with our State Leadership Team and others at the California Department of Education has been awesome, and getting to know other SNEs at the summer workshops has been very rewarding. Our teachers are very fortunate to have access to such high quality, effective resources."
Questions: California Assessment of Student Performance and Progress Office |
caaspp@cde.ca.gov
| 916-445-8765
Last Reviewed: Friday, December 23, 2022