Expanded Learning Programs
Expanded Learning Programs
The Expanded Learning Programs Initiative focuses on supporting students beyond the normal school hours to develop their academic, social, emotional, and physical needs and interests.
---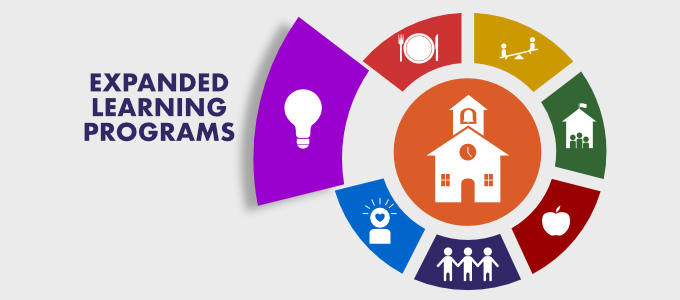 The 2021–22 Budget Act authorized the ongoing Expanded Learning Opportunities Program (ELO-P) and provided $1.74 billion for school districts and charter schools to provide in-person expanded learning opportunities to students from transitional kindergarten through grade six.
The Legislature and the governor have agreed that, subject to future appropriations, the program is intended to grow to provide funding of $2,500 per unduplicated pupil and reach a total scale of $5 billion in annual funding. At full implementation, the program is intended to provide all students with no-cost or low-cost access to nine hours of developmentally appropriate academics and enrichment activities per instructional day and for 30 non-school days.
Resources
Expanded Learning Programs is one key part of State Superintendent Tony Thurmond's Transforming School Initiatives.
Questions: Executive Office | 916-319-0800
Last Reviewed: Wednesday, August 03, 2022
Trending in Transforming Schools: Superintendent's Initiatives
Recently Posted in Transforming Schools: Superintendent's Initiatives
No items posted in the last 60 days.