Nutrition
---
The California Department of Education (CDE) Nutrition Services Division (NSD) is committed to a well-nourished and educated California. We support and protect access to nutritious meals for children in California to grow, learn, and thrive.
Our Child Nutrition Programs (CNP) offer meals and snacks in schools, parks, and other community agencies.
Each instructional day, California's six million public school children have access to a nutritious breakfast and lunch as well as meals during the summer. Together, more than 630 million meals and snacks at over 22,000 sites were served through the course of the year.
---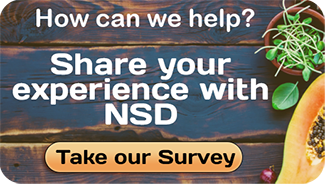 Program News | Meal Programs | Education, Training, and Professional Development | Program Resources | Program Operator Feedback | Latest Tweets
Program News
Nutrition What's New
News and announcements relating to disasters, recalls, policy requirements, management bulletins, trainings, funding opportunities, recognition, and other topics for program operators of the CNPs.
Meal Programs
Education, Training, and Professional Development
Program Resources
Program Operator Feedback
NSD Customer Service Survey
How can we help? Share your experience with us. Your experience with NSD and input is important to us. The NSD will use this feedback to improve our support and communication of information to CNP operators. This survey can be taken at any time.
CDE Nutrition on Twitter
For the latest CDE nutrition news and information, follow @CDENutrition

on Twitter.
Questions: Nutrition Services Division | 800-952-5609
Last Reviewed: Wednesday, July 05, 2023